August waved us goodbye with a gloriously sunny smile yesterday and another season is drawing steadily to a close here at Rue Vincent. We have been privileged, as always, to host some wonderful guests, many of them returning for a second or even third visit to our little corner of Charente-Maritime. It has been our pleasure to welcome you all and we hope to see you again very soon chez nous.
With an updated look for 2017, the cottage has seen visitors from across France, the UK and the Netherlands this year. The new sunbathing area in the private courtyard and the nautical-themed makeover inside have been well received by new guests and our regulars. A nod to our département's 'maritime' status, we are delighted with the responses we have received.
In addition to some excellent days and balmy evenings out our guests have spent many hours in the pool, the games barn and playing games on the field. Jazz and Indie would like to say a special thank you to everyone who included them in their games of football, table tennis or fun around the pool. They apologise for stealing the odd ping-pong ball mid-match and hope it added to your entertainment! They were especially impressed with Jacob and Ollie's efforts at the crossbar challenge on the field and with Annabel's new diving skills.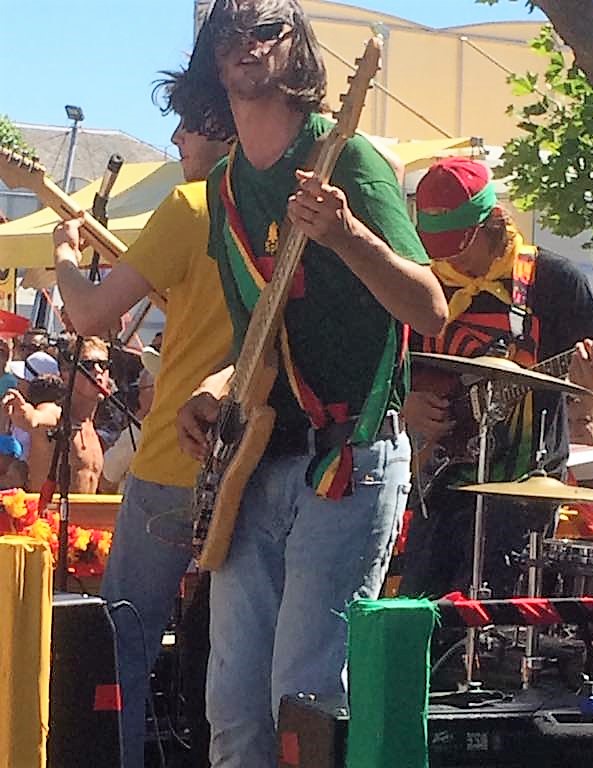 Looking forward to 2018, our 'Rock Lobster' and Crazy Croc proved to be a huge hit in the swimming pool, so are likely to be joined by a few new inflatable creatures for next season. They will be getting a final outing when our last visitors of the summer arrive at the weekend, We are open to suggestions for some additional games for the field, too, so please tell us what you'd like to see.
For now it's time to tidy the garden ably assisted, as ever, by Indie & Jazz. Whilst we are on the subject of gardening, we would like to say a big thank you to Ryan, one of our younger guests, who was a star during his stay, collecting windfalls in the orchard. We are grateful also, to our family visitors who jumped on the mower or wielded a hedge-trimmer earlier in the season in return for their keep! The grass may not need cutting at this time of year but there is always plenty to keep us busy elsewhere.
It's au revoir for now to the lavender which has wafted its gorgeous perfume across the garden all season long and there are lots of roses and shrubs to prune, too. The dahlias and geraniums are still putting on a show for us and we have grapes, figs and apples a-plenty, so there's lots of colour and rich pickings for our end-of-season guests. A welcome wave of late season warmth, some spectacular sunsets and a chilled glass of Pineau - what better way to bid farewell to Summer 2017?
If you're missing us already, or if you would like to experience Rue Vincent's hospitality for the first time, bookings are now open for 2018.


Merci à tous et à bientôt chez nous!
Jackie, Pete, Indie & Jazz
x