Trees are bare and nights are longer but the sun is beating down on this late November weekend here at Rue Vincent: a perfect opportunity yesterday for a leisurely stroll in a gorgeous location with a spot of Christmas shopping. Cue a lovely late afternoon and early evening at the nearby Château de Crazannes for the extremely popular Marché de Noël.
Against the gorgeous backdrop of the château grounds, thousands of fairy lights sparkled and children marvelled at twinkling displays, queueing patiently to see Père Noël or make their very own tree decoration. Meanwhile adults busied themselves with smart-phones and cameras aloft to record their offspring and the scenery, or browsed the wares of dozens of local artisans. Happy snappers everywhere, both inside the magnificent buildings and out, where the intoxicating aromas of crêpes, candyfloss, sausages and mulled wine drew a steady stream of visitors to the buvette.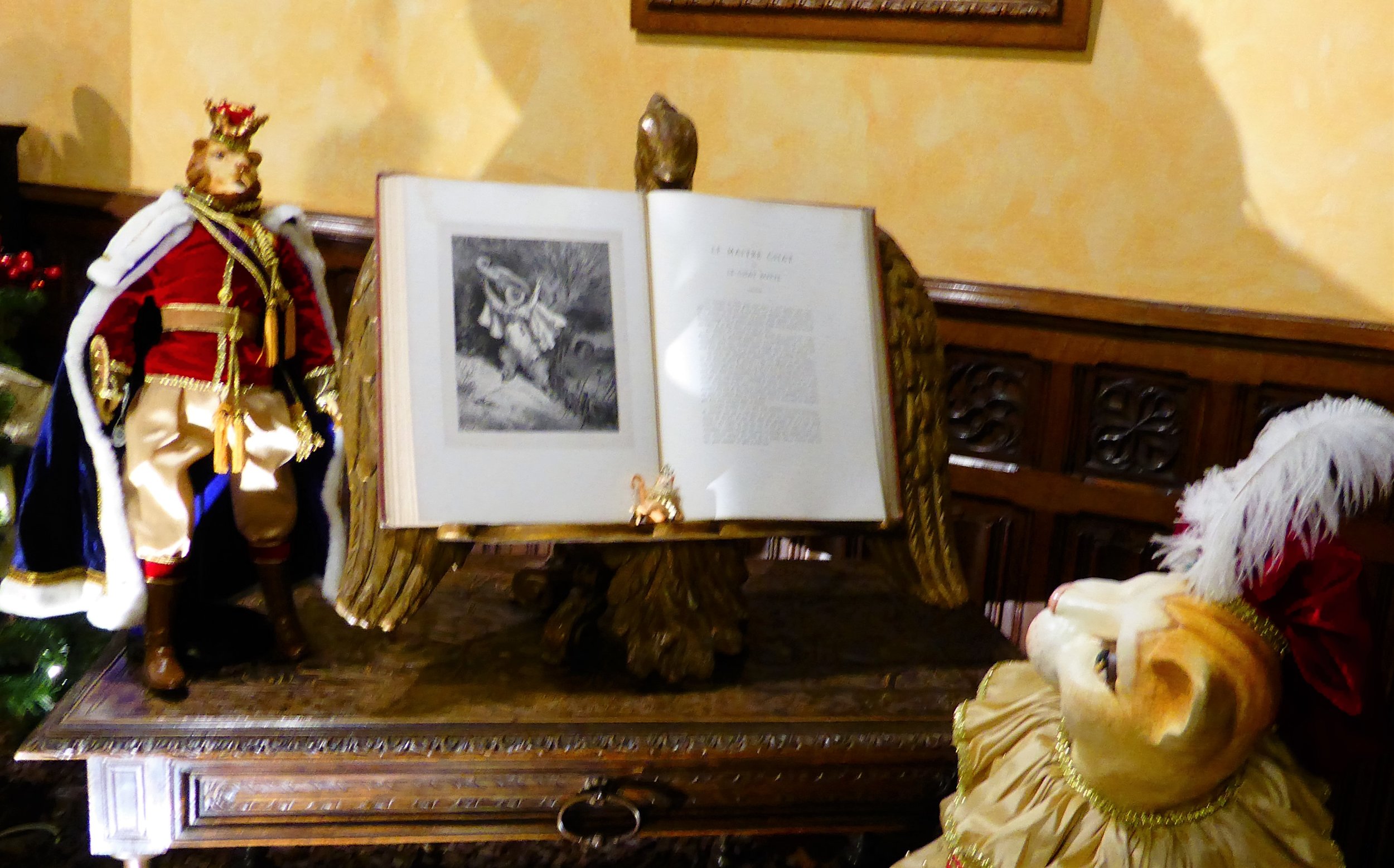 Warmed by more than whiff of festive cheer and a nip of vin chaud*, it's one of many such markets across the region. The whole market is on again today if you are in the area and is well worth a visit. The lights and decorations will remain in place until 31st December - take your camera! For more information, visit the Château website.
Scenes such as these will be repeated across the country in the run up to Christmas, so plenty of opportunities to join in the fun if you didn't get to Crazannes this weekend. For details of regional festive markets and those further afield, take a look at Noel.org

*Fancy a glass of vin chaud Charentais-style, to warm your cockles this winter?
For 6 glasses you will need:
a bottle of red wine (a Charentais VDP is ideal but any fruity red works well)
4 cinnamon sticks
the zest of half an orange (a strip of peel or grated zest is fine)
1-3 tablespoons sugar (according to taste)
2 star anise
5 whole cloves
60ml Cognac (optional)
Method
Put all the ingredients (except the Cognac) into a large saucepan and warm gently over a low heat, stirring until the sugar is dissolved. Heat until the wine begins to steam when a spoonful is lifted from the pan, but do not allow it to boil! For added spiciness, turn off the heat and cover the pan before allowing the wine to steep for at least 15 minutes. Re-heat to the desired temperature before serving.

To serve, divide the cognac (if using) evenly between 6 heat-proof glasses. Strain the wine through a fine sieve/muslin or a tea strainer then ladle into the glasses and add a slice of orange or a cinnamon stick if liked.
Santé!